Put An End To Fistula Problems With 'Ayurveda'
In your daily life cycle, eating and excretion of the wastes is a natural process. If that natural process feels painful! Is that a fistula problem! Then, surgery is not the only way to cure the problem.  You can put an end to your fistula problem without any surgery with ayurvedic treatment. So, before we talk about how this ancient medical system can help you rid yourself from fistula, let's take a quick read about what fistula is, and how it occurs. Read on.
An anal fistula is a tube-like structure, and it opens two sides. One opening is inside the anal canal (digestive pipe), and another one is an external opening from the anus. When an infection develops in the anal canal, there will be oozing of pus and stool. It leads to discomfort, pain and sometimes fever also. Sometimes, the opening may close for a few days and reopens causing excruciating pain. When this cavity closes, the pus is trapped inside and forms an abscess.  According to Ayurveda fistula is caused due to tear, injury in the anal canal and rectum. Urinary bladder and vaginal area lead to fistula formation. Initially, when it is not open it is called Pidika (Furuncle) and when it bursts outside, and pus starts oozing, it is called Bhagandara (Fistula in Ano).   Bhagandara (Fistula) is of five types in accordance to the proportion of the doshas in the body like Vata, Pitta, and Kapha. They are as follows:
Sataponaka which results due to vitiation of Vata Dosha
Ushtragreeva which is caused due to vitiation of Pitta Dosha
Parisraavi which is caused due to vitiation of Kapha Dosha
Shambookavarta which is caused due to vitiation of all three Doshas
Unmargi which is caused due to injury or external causes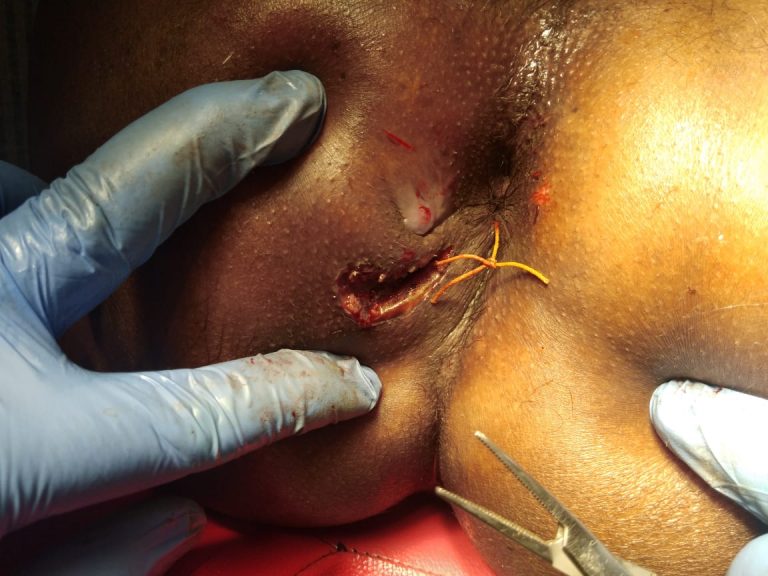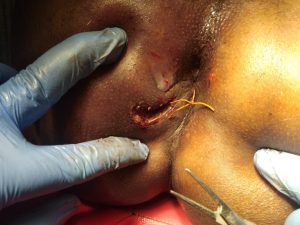 Ayurvedic herbs help in maintaining an excellent digestive system by balancing the pitta, which is responsible for the right balance of the digestive system. If the digestive system is not working correctly, then it can't the eliminate waste from the body which leads to further health problems. So, it is essential for rebuilding the balance of the digestive system to heal the anal fistulas.
Symptoms Of Anal Fistula
If at all you find yourself having any of the symptoms mentioned below, immediately Consult a Doctor. Treatment on time can reduce the severity of the problem.
Severe pain
Constant draining of pus or blood from the track
The skin around the anus will be itchy and irritated
Swelling and tenderness near that area
Fever and chills, due to infection
Facing Difficulty to sit
Ayurvedic Treatment For Anal Fistula
As Ayurveda is an ancient treatment procedure, the treatment for fistula is developed around 2000 years ago which named as kshar sutra treatment. Kshar Sutra is a parasurgical procedure used to treat anorectal disorders which is simple with low complications.
Initially, the kshar sutra is prepared by coating a surgical thread with Sunhi Latex (Euphorbia neriifolia) 11 times. Later again with Snuhi latex and Apamarga Kshara (Achyranthes Aspera) 7 times and Snuhi latex and Haridra churna (turmeric powder) 3 times. Now along the flexible probe with Kshar Sutra in its groove is sent through the external opening of the fistula to the opening inside the anal canal. The examination is gently taken out through the anal opening along with a Kshara Sutra in the groove of the probe. Later both ends of the Khara Sutra are tied together, and a week later It is replaced by a new one. This way the tract is cut and healed.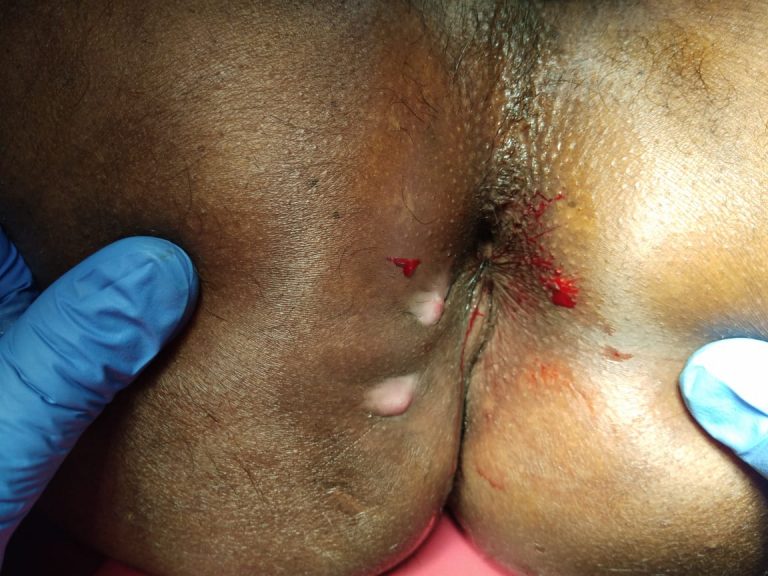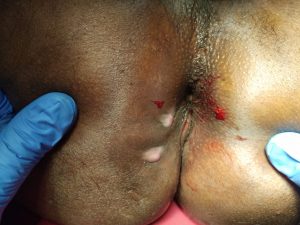 Finally, the whole unhealthy tissue removed and repaired. It controls infection caused by the microbicidal action. It facilitates in draining out of pus in the fistulous tract and help in healing. To get the best treatment, Have an Appointment and meet our Ayurveda Expert at Sri Veda Sushrutha Ayurveda Hospital. There are no side effects as the kshar sutra is a 100% natural treatment based on authentic ancient medical scriptures. The therapy is safe, and surely it can cure your fistula problem. After kshar sutra therapy, patients recover in just 3-5 days after the complete treatment. The results are permanent, and treatment is a very cost-effective one.
About The Doctor:

Dr. Mahesh Kumar – BAMS One of the Best Ayurvedic Doctors in Hyderabad and a sought-after doctor in KPHB, Dr S. Mahesh Kumar has an experience of 8 years in this field. Dr S. Mahesh Kumar is one of the most popular doctors at Sri Veda Sushruta Ayurveda Hospital in KPHB, Hyderabad, Karmanghat and Subedari, Warangal. With a BAMS from Rajiv Gandhi University of Health Sciences, Bangalore, India in 2009, he believes in the miracle of natural healing. He is a member of Ayurveda Medical Association of India (AMAI). He takes a keen interest in the fields of Arthritis Management, Hair Loss Treatment, Kerala Massage, Panchakarma and Infant Massage.